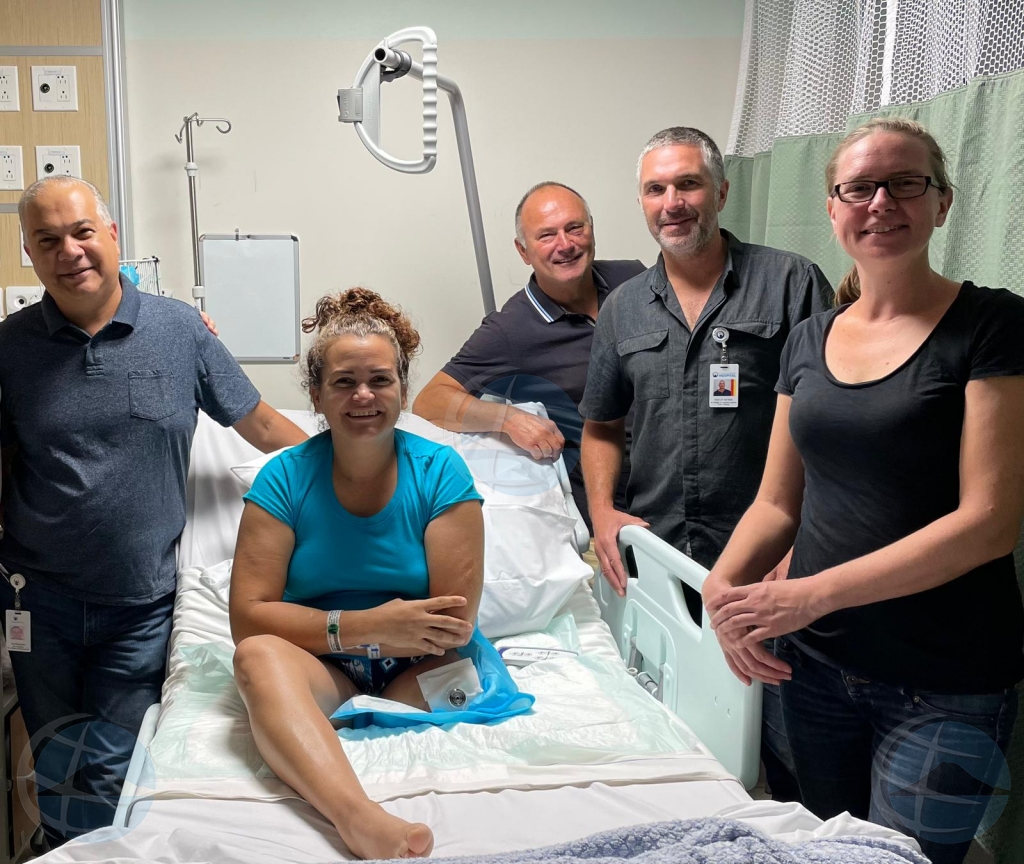 Posted on 11/18/2022 12:11 pm AST | Updated on 11/18/2022 12:12 pm AST
ORANJESTAD – HOH a haci su prome cirugia di osteointegracion. Amputacionnan di pia ta wordo ehecuta pa basta tempo caba na Horacio Oduber Hospital (HOH). Pero recientemente, esta fin di October, a realisa un otro primicia mas na HOH unda a opera un pashent pa prome biaha na Aruba hacienda uzo di e tecnica yama osteointegracion.  Esaki ta un tecnica di cirugia nobo unda ta introduci e protesis den e weso y ta integra esaki cune (tecnica di integracion). E protesis ta sali di e cuero y asina tin un conexion directo cu e protesis di cana pa asina tin un control mas preciso na momento di cana.  Pues e uzo di un 'prothesekoker' lo no ta necesario mas. Problemanan di e 'prothesekoker' ta e motibo mas grandi pa un operacion asina
E experiencianan mundialmente ta hopi bon y e operacion aki ta mehora e calidad di bida di hopi pashent. Ciruhanonan di HOH (dr. Caroline Hoenders, ciruhano ortopedico y dr. Yuri Casseres, ciruhano general) y dr. Oscar van Waes, ciruhano traumatologo di Osseointegration Center Rotterdam a colabora intensivamente cu resultado masha satisfactorio.
E prome pashent cu a ricibi e operacion aki na Aruba ta cuminsa awo (despues di dos siman) poco poco para riba su pia di protesis.  E pashent tabata pura pe momento yega y ta hopi contento cu e resultadonan.  Claro cu semper tin chens pa haya complicacion, cual den porcentahe ta comparabel cu e operacionnan di rudia y heup. Dr. Van Waes a bin specialmente Aruba pa dirigi y guia e evento historico aki pa HOH y ta hopi content cu e colaboracion. 
Meta ta pa den futuro sigui amplia y intensifica e cooperacion pa asina yega na un  "Osseointegration centre of the Antilles" (OCA). E prome pashent awo lo cuminsa cu su trayecto di rehabilitacion pa asina perfecciona su canamento.